Our Views
Newport's holiday reading list
Whether you're still searching for the right read for someone on your gift list, or you want to indulge in some quality downtime yourself this holiday season, here are some book suggestions from the Newport wealth management team. There's something for everyone — a diversified mix of geo-politics, business, arts, sports and intrigue.
Dark Money by Jane Mayer
Jane Mayer, through meticulous research, shows that a network of exceedingly wealthy people with extreme libertarian views have bankrolled a systematic, step-by-step plan to fundamentally alter the American political system.  The network comprises some of the richest people on the planet. Their core beliefs: that taxes are a form of tyranny; that government oversight of business is an assault on freedom.  The leaders of this secret network are Charles and David Koch, whose father made his fortune in part by building oil refineries in Stalin's Russia and Hitler's Germany. The Koch brothers and their allies have pooled their vast resources to fund an array of innocently named organizations that work in tandem to influence and then control academic institutions, think-tanks, the courts, statehouses, Congress, and the presidency.  This network is disciplined, smart, patient and at times ruthless.  Their efforts have been remarkably successful and aid in explaining what the world is witnessing in the United States.
Recommended by Doug Brown
---
Red Notice: A True Story of High Finance, Murder, and One Man's Fight for Justice by Bill Browder
A fast read. Many other people I have talked to about this book also read it in a day or two. This story digs deep into the post-Soviet Union lurch towards capitalism and the corruption, violence, and power wielded by those at the top of the new Russian oligarchy.
Recommended by David Cole
---
Powerhouse: The Untold Story of Hollywood's Creative Artists Agency by James Andrew Miller
The book covers the five decade history of Creative Artists Agency (CAA).  The book provides an fascinating "reveal" on everything from business building and entrepreneurs, to egos and ambition to the entertainment and business worlds.  Written in oral-history format, the book is told through the experience, memory and perspective of CAA founders, employees and competitors, business partners, studio executives, sports league commissioners, private equity and banking tycoons, tech CEOs and movie/tv/music stars, etc etc.  CAA re-invented and dominated their industry and the sheer breath of information and story-telling in the book makes it a very compelling (and entertaining) read. It is at the perfect crossroad of art/entrepreneurship/business/entertainment/sports/ etc.
Recommended by Kyle Smith
---
Open by Andre Agassi
Revealing insights into the emotional, psychological and physical highs and lows elite athletes face to achieve greatness. I particularly enjoyed it because as a fan you would never know what was happening in Andre's personal life based on the success he found on the tennis court.
Recommended by Jamie Lloyd
---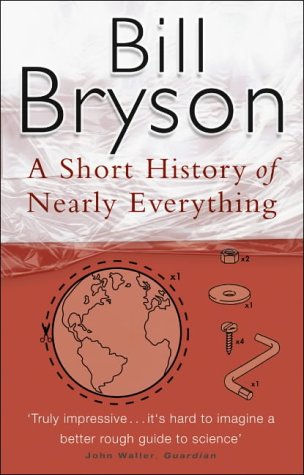 A Short History of Nearly Everything by Bill Bryson
Bill Bryson explores the origin of the universe, the building blocks of life, and the history of mankind. He walks through the timeline of man's scientific discoveries of quantum mechanics, physics, astronomy, geology, and evolution breaking the concepts down to their simplest and most relevant terms.
Recommended by Andrew Thomson
---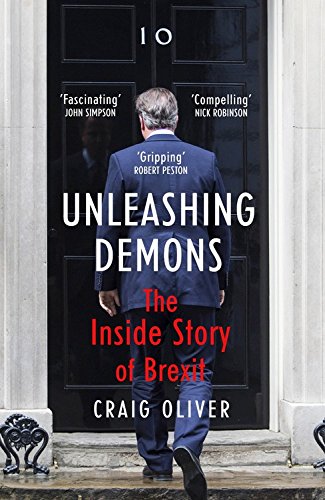 Unleashing Demons – The Inside Story of Brexit by Craig Oliver
Craig Oliver provides a detailed account of the year leading to the historic referendum which lead to the UK voting to leave the European Union. As Prime Minister David Cameron's communications director, Oliver is able to recount the conversations, meetings, and decisions that lead to the government's defeat, as well as insights into the key government officials that played a role.
Recommended by Andrew Thomson

---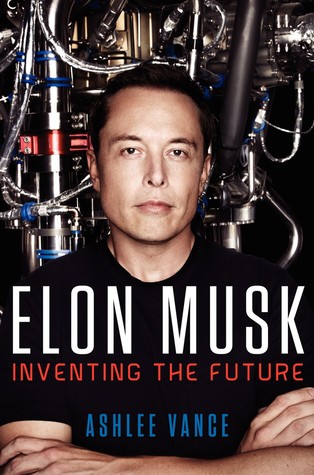 Elon Musk: Inventing the Future by Ashlee Vance
Elon Musk is the driving force behind the Tesla.  He is a relentless serial entrepreneur who made millions with two ventures in his 20s.  In addition to the electric car, he has serious ventures in solar energy and rockets.  In short, Elon Musk is a very important entrepreneur and is on a path to match the success of Bill Gates and Steve Jobs.
Recommended by Peter Churchill-Smith
Subscribe to Our Views
*Please refer to our Privacy Policy to find out how we protect your information