Our Views
18 Books for Your Summer Reading List
It's June 21! Summer is officially here. As we trade our spring jackets for shorts and head to the beach, cottage or hop on a plane for a long-awaited vacation, it's the perfect time to dive into a book or two.
Looking for inspiration? We asked members of the Newport team what titles are on their summer reading list, and which ones they return to again and again. From fiction to classics, history, sci-fi, memoirs, rock biographies and more (cookbooks, anyone?), there's sure to be one or two that pique your interest.
Biographies and Memoirs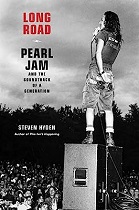 "For pure mindless summer reading, I'm really enjoying Long Road: Pearl Jam and the Soundtrack of a Generation," says Kyle Smith, Portfolio Manager. "It's said that your favorite music is the music you listened to as a young teenager. As a proud Gen-X'er born in 1975, Pearl Jam hits that mark for me. Rock journalist Steve Hyden's book is a collection of chapters (devoid of any interviews with members of the band) that read like short essays or think pieces and link together the band's history, songs, concerts and seminal moments. So far it has been a lovely trip down the auditory and memory lane."
---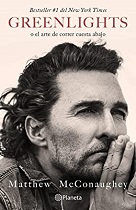 Associates Josh Silver and Scott Campbell both recommend Greenlights, by Matthew McConaughy. "It's an incredible story, showcasing the many highs and many lows of his life," says Silver. "It demonstrates strong perseverance and is told in a highly enjoyable way." Campbell also adds Shoe Dog, by Nike creator Phil Knight, to his list of standout memoirs.
---
Cooking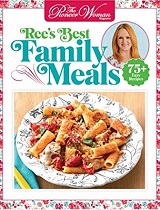 Helen Mesic, Portfolio Administrator, will be spending more time in the kitchen than on the couch with her summer read picks: cookbooks by Ree Drummond, popularly known as The Pioneer Woman. Drummond's latest, Ree's Best Family Meals, typifies her signature style: no fuss, easy to prepare recipes that taste great and please everyone.
---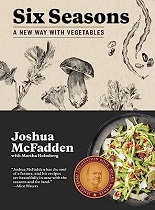 "I'm in the process of moving, so sorting through my collection of 400+ cookbooks has been a mammoth task," says Elizabeth Pizzinato, Chief Marketing Officer. "It's also given me a chance to pull out some favourites." Her top pick? "Six Seasons, by Joshua McFadden, will give you creative recipes to make the most of amazing summer fruits and vegetables."
---
Fiction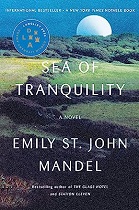 Associate Portfolio Manager Mark Aloysius is a big fan of science fiction novel Sea of Tranquility by Emily St. John Mandel. One of Amazon's 20 Best Books of the Year for 2022, this book uses time travel and metaphysics to explore themes of love, memory and loss.
---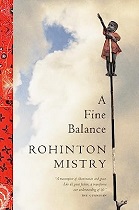 When it comes to books, Portfolio Administrator Marcia Aizicowitz prefers "stories that rip my heart out. That's why I'll be re-reading A Fine Balance by Rohinton Mistry. It's time." With a compassionate realism and narrative sweep that recalls the work of Charles Dickens, this magnificent novel captures all the cruelty and corruption, dignity and heroism of India.
---
Inspiring Reads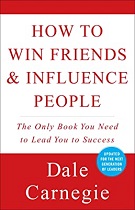 Summer intern Carson Vanderburgh recommends the Dale Carnegie classic How to Win Friends and Influence People. As relevant as ever, Dale Carnegie's principles endure, and have helped countless people achieve their maximum potential in an increasingly complex and competitive modern age.
---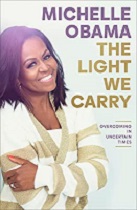 Patricia DeMarsh, Portfolio Administrator, is looking forward to The Light We Carry by Michelle Obama, which inspires readers to examine their own lives, identify their sources of gladness, and connect meaningfully in a turbulent world. "I read her first book, which was fabulous. I can't wait to read this one."
---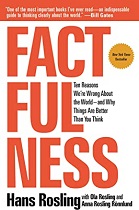 The stress-reducing habit of only carrying opinions for which you have strong supporting facts is the focus of Factfulness, by Hans, Anna and Ola Rosling. It's a top pick of Bob Clark, President, Newport Insurance. He also gives top marks to The Billionaire Who Wasn't by Conor O'Clery, about Chuck Feeney, one of the greatest and most enigmatic American philanthropists of all time. Feeney inspired The Giving Pledge started by Bill Gates and Warren Buffet.
---
Portfolio Administrator Rosa Beltijeh gravitates towards books that, as she says, "teach us about the psychological reasons behind our emotions, and how to use them to get better." James Clear's Atomic Habits and The Power of Now, by Eckhart Tolle, are on her list.
---
Non-Fiction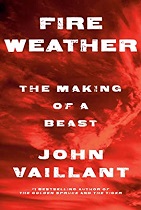 "John Vaillant's books The Tiger and The Golden Spruce were brilliant, so I'm looking forward to reading his latest, Fire Weather: The Making of a Beast," says Andrea Whitehead, Operations Manager. Valliant's latest is a suspenseful account of one of North America's most devastating forest fires – and a stark exploration of our dawning era of climate catastrophes.
---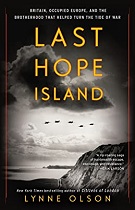 Stephen Hafner, Managing Director and Portfolio Manager, recommends Last Hope Island. It's an engrossing account of how Britain became the base of operations for the exiled leaders of Europe in their desperate struggle to reclaim their continent from Hitler.
---
Of Business and the Global Economy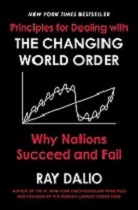 Associate Portfolio Manager Drew Oliver is looking forward to Principles For Dealing With the Changing World Order: Why Nations Succeed and Fail, by Ray Dalio. This examination of history's most turbulent economic and political periods reveals why times ahead will be radically different from the past and offers practical advice on how to navigate them well.
---
As summer rolls out and long weekends start in earnest, we'll be sharing our favourite programs to stream and podcasts too. Stay tuned for more!
Subscribe to Our Views
*Please refer to our Privacy Policy to find out how we protect your information